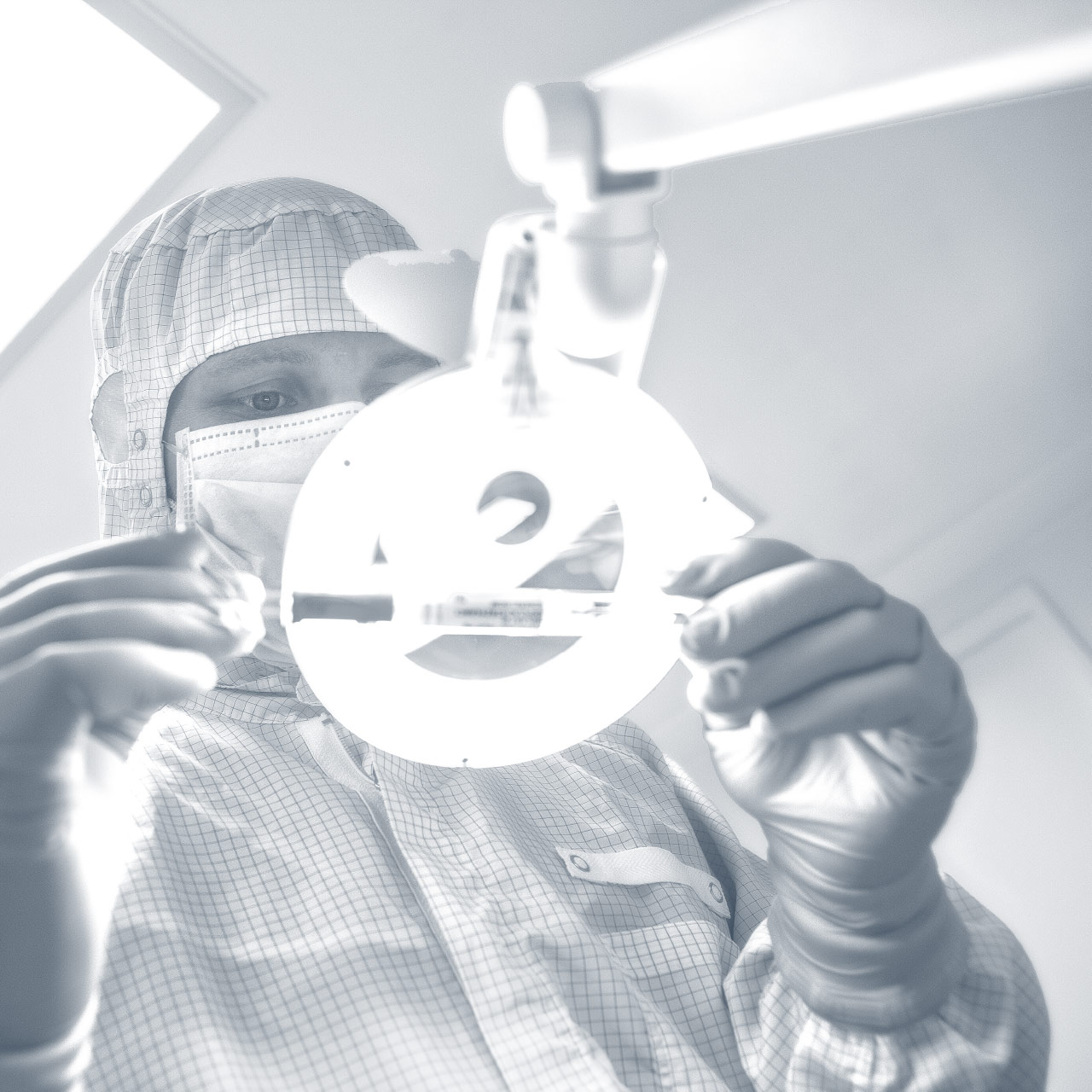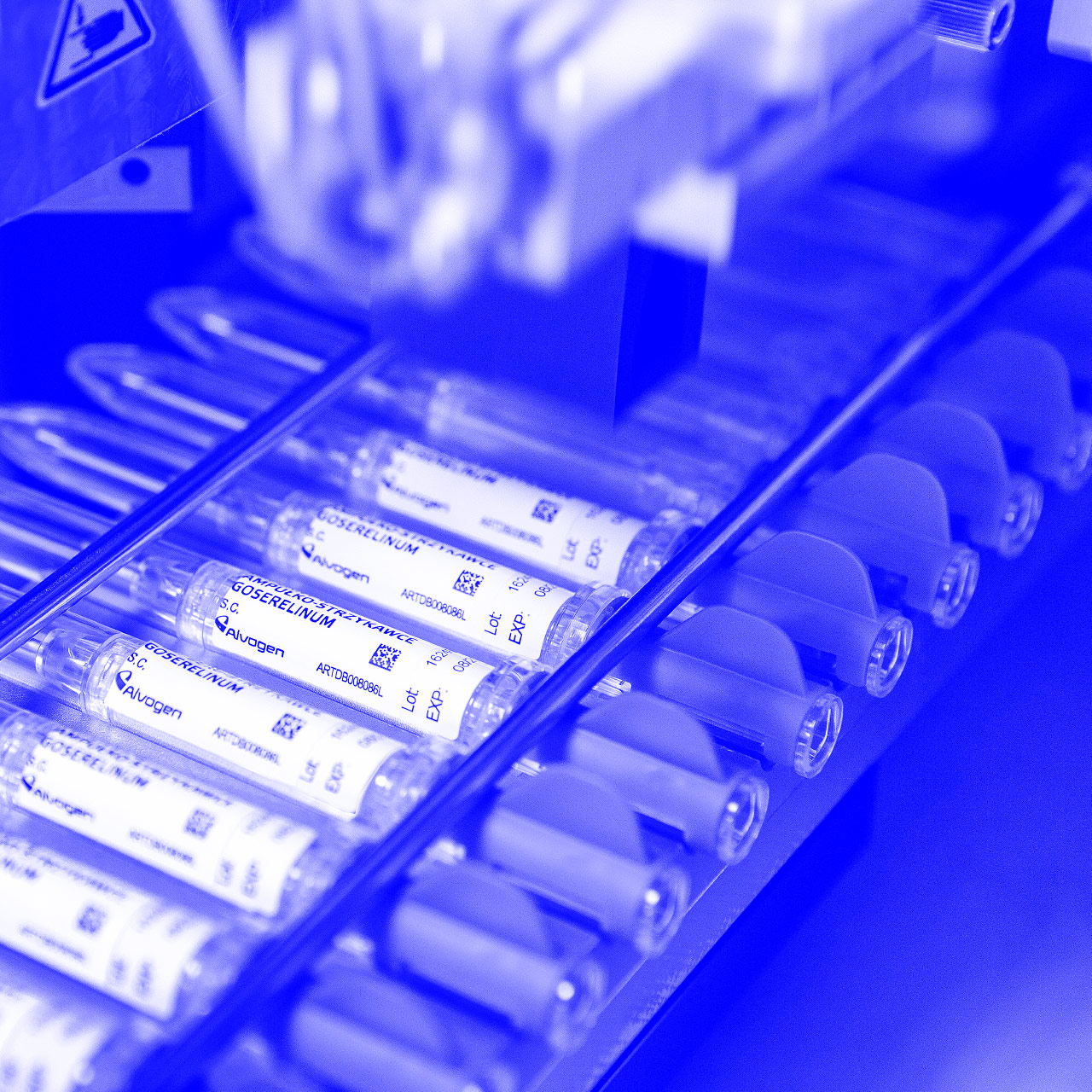 Our products
AMW GmbH develops and manufactures innovative drugs that optimize therapeutic success and improve the well-being of patients. A drug consists of two components, an active ingredient or a mixture of active ingredients and a dosage form (Drug Delivery System), which plays a decisive role in the efficacy of a drug.
In the dosage forms with slow release formulations, the active ingredients are released over a long period of time. These have advantages over conventional dosage forms in terms of effectiveness and patient compatibility of the active substance. The higher effectiveness also reduces the cost of therapy.
The drug delivery systems developed at AMW are parenteral depot drug forms. This means that the active ingredients "pass by the intestine" enter the body and remain chemically unchanged by avoiding the gastrointestinal tract. This leads to a lower load on the body, as important organs such as the stomach, liver, kidney and intestines do not have to break down an active ingredient.
The drug delivery systems of AMW GmbH can contain various active ingredients. These may be generic, already approved or completely novel active substances. Hormones, monoclonal antibodies and nucleic acids are also suitable for application with AMW technology.
AMW technologies are used in the following rapidly growing indication areas worldwide
Oncology
Neurology
Psychiatry
Pain
Ophthalmology
Our core products
International business and licensing
To provide you with quick and easy access to international target markets, we offer licensing models for high-quality drug patches and biodegradable implants from our own development.
We are partners of renowned pharmaceutical companies and offer our clients and international marketing and sales partners a complete package for licensing and support of our products manufactured in our own production. We grant licenses for the marketing of our products for all global markets.
AMW GmbH develops and licenses only those products that AMW GmbH also manufactures in its modern production facilities. Furthermore, we regulate the patent and regulatory aspects as the holder of rights.
In addition to the development of the company's own pipeline, AMW GmbH stays in constant contact with innovative pharmaceutical and medtech companies regarding transdermal and/or parenteral delivery systems to collaborate with their know-how as CDMO.
Our range of services in the licensing business:
Out-licensing of existing and pipeline products for worldwide submissions based on the EU dossier
Contract development and contract manufacturing for implants and patches (CDMO)
Sustainable life cycle management through continuous regulatory support and continuous process improvements
Production of high quality pharmaceuticals on state-of-the-art production lines
Market-driven packaging of products thanks to packaging lines with high performance
Quality control / batch certifications
Quality control / batch certifications according to the EU-GMP standard is part of the pharmaceutical manufacturing permit with state-of-the-art analytical equipment
Quality
Implementation of the EU-GMP Guide Part I
Raw material testing according to Ph. Eur. / USP (APIs / Excipients / Packaging)
Stability tests according to ICH Q1
Test method transfer / – development / – validation according to ICH Q2R
all drug testing according to EU-GMP standards (pharmaceutical, chemical, technical)
Microbiological testing methods in-house / qualified partner laboratories
Process and cleaning validations according to EU-GMP Annex 15
knowledgeable persons
Batch certifications/GMP certifications according to EU-GMP Annex 16 of transdermal systems, implants and vaginal rings for clinical trials and market goods
Supplier Qualifications / Audits Creation of QP Declarations
VAV/TA Demarcations for GMP-compliant customer safety
Facilities
FTIR Spectroscopy, ATR
UV-VIS Spectroscopy
Microscopic image analysis
Coulometric water determination
Potentiometric titration
HPLC/UPLC with UV/RI/fluorescence and MS-Detection
GPC Analytics
HS-GC Analytics
In Vitro-release tests according to Ph. Eur. and own modern methods
Material tests, e.g. adhesive strength tests, tensile strength
Skin permeation tests
all climate ranges for ICH stability studies
Employees
10 highly qualified analysts
under the team support of two experts in raw material and pharmaceutical analysis
many years of experience in all areas of GMP quality control in accordance with Chapter Six of the EU-GMP Guide
Quality management and certificates
The range of services offered by AMW GmbH covers the entire value chain from development to manufacturing/testing/certification to the distribution of transdermal systems (TDS, "active ingredient patches"), subcutaneous systems ("implants") and medical devices.
AMW GmbH holds the manufacturing permit in accordance with Section 13 of the German Medicines Act and the corresponding GMP certificate and is certified in accordance with DIN EN ISO 13485 for medical devices. A functioning quality management system that meets both the relevant EU-GMP and THE ISO requirements has been implemented.
The quality management system of AMW GmbH has a high international standard. So far, in addition to the routine inspections of the government of Upper Bavaria/notified bodies as well as audits of customers, inspections by the following country authorities have been successfully passed:
Our innovative dosage forms and the highest quality standards make us a reliable partner in the implementation of your ideas in the field of pharmaceuticals and medical devices.
AMW GmbH holds the following certificates:
Certificates
Manufacturer's approval in accordance with Section 13 AMG for transdermal systems, implants and vaginal rings for clinical trials and market goods with the corresponding confirmation of production according to GMP ("GMP certificate")
DIN EN ISO 13485 for the production, quality control, quality assurance and distribution of medical devices
Approval
The experienced RA team of AMW GmbH offers efficient and reliable support to their clients in planing, obtaining and maintenance of marketing authorizations:
Services
Conception of regulatory strategies
Scientific Advice Procedures (meeting or in writing):

Preparation (consultation, briefing document)
Organization and procedure management

Preparation of product registration dossier (CTD Module 2-5; if needed also complete Module 1)
Approval procedure: Support including answering deficiency letters; if necessary, also preparation and complete execution of the procedure reply to deficiency letters; if necessary also preparation and complete execution of the procedure
Product Lifecycle Management:

Preparation of variation documentation for submission
Support during variation procedures including answering deficiency letters; if necessary also complete execution of the procedure reply to deficiency letters; if necessary also complete execution of the procedure
So far, marketing authorizations for the following drug products, that have been developed by AMW GmbH, have been obtained via European DCPs or national procedures in the European or Asian region respectively:
Approvals
Goserelin 3.6 mg implant in a pre-filled syringe
Goserelin 10.8 mg implant in a pre-filled syringe
Leuprorelin 11.25 mg implant in a pre-filled syringe
Buprenorphin 35 microgram/hour transdermal patch
Buprenorphin 52.2 microgram/hour transdermal patch
Buprenorphin 70 microgram/hour transdermal patch
Rivastigmin 4.6 mg/24 hours transdermal patch
Rivastigmin 9.5 mg/24 hours trandermal patch
Rivastigmin 13,3 mg/24 hours transdermal patch