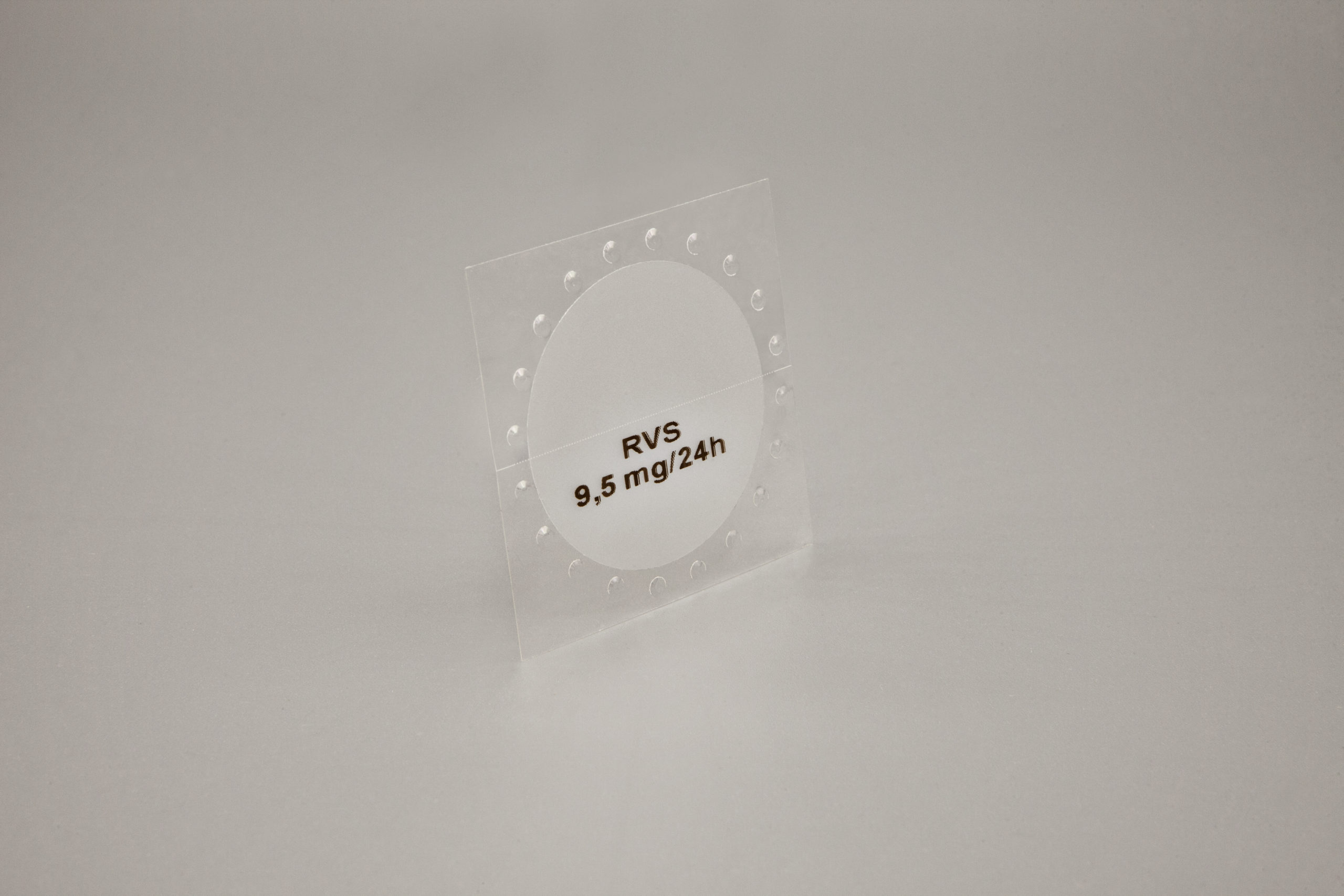 Rivastigmine Patch
Rivastigmine is an active ingredient for reducing the symptoms of mild to moderate Alzheimer's dementia. In patients with Alzheimer's disease, certain neurons in the brain die, resulting in a low level of the neurotransmitter acetylcholine (a substance that allows nerve cells to communicate with each other). Cholinesterase enzymes promote the breakdown of acetylcholine. The Rivastigmine blocks these enzymes and causes an increase in acetylcholine in the brain and helps to delay the breakdown of mental performance.
The patent for the active substance Rivastigmin held by Novartis expired in 2008, and Novartis also held the patent for the transdermal system in 2012. AMW GmbH has developed a Rivastigmin TDS, which has successfully conducted two clinical trials and received approvals in August 2015.
AMW GmbH has independently developed the Rivastigmine patch with the dosages 4.6 mg/24h, 9.5 mg/24h, 13.3 mg/24h.